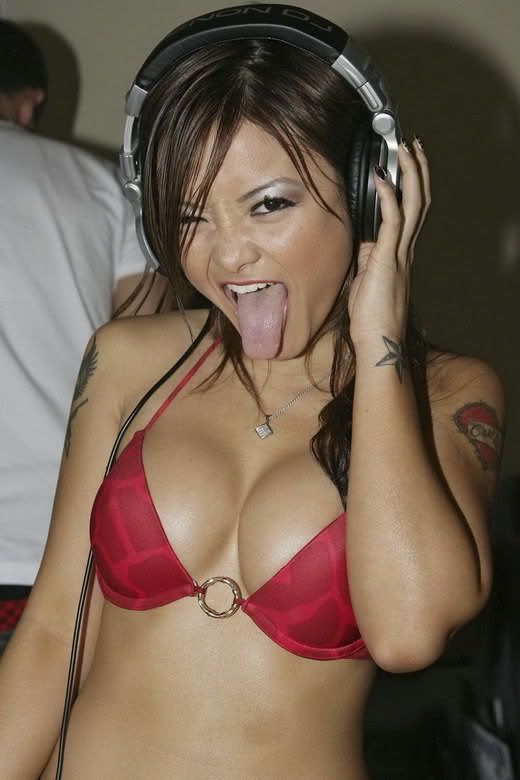 This bitch is useless. Tila Tequila joined forces with rapper Hot Rod (had ties with 50 Cent and G Unit) to produce the crappiest song you have ever heard. There should be capital punishment for everyone who produces piece of shit music like this. I'm ashamed to be part of the same human race that creates this type of awful music. Damn, somebody put a stop to that crap already!
So of course since your music sucks, the trick is to deploy some form of offensive lyrics to the mix in order to get attention, cause that's all you have if you otherwise totally suck. So Hot Rod invited that whore Tila Tequila and equally useless B. Dozier to rap bullshit into the crappy tune. They gave it a name – "I Like To Fuck".
While B. Dozier raps about nothing, Tila Tequila sings "I Like To Fuck and Suck Cock until I Hurl and Want To Fuck Everybody in the World". Sweetie, nobody wants to fuck with you. As a matter of fact, I'd hurl on your gross fake boobs for they are so disgusting they induce vomiting on sight. Get a clue, stupid bitch. You're as useless as Ashlee Simpson's microphone.
Hot Rod featuring Tila Tequila and B. Dozier in I Like To Fuck video below. Make sure you have your vomit bags at the ready. It's seriously crappy.